remind me again that i should never read people's blogs before blogging myself, cos it totally spoils my mood.
anyway, took level two climbing today(: really happy about it, cos it means a step nearer to uh, becoming a wall supervisor and then a climbing instructor! and like i told soff today, i'll have a backup plan just in case i'm a failure in jc/uni. (:
taiwan aunt and cousin came over. uhh didnt really talk much to them (cousin's same age as my younger bro, and he's really spoilt) but well, their coming over gives cause for celebration. so my mom bought pizza from The Pizza Place and we had pizza and potato salad. i'm full now, really full :/
do you think it'd be tougher in an all girls' school or a mixed school? cos in an all girls' school now (like right now) almost everywhere you go, all you see is people dieting/saying they're fat (even when they're not). and there arent even guys in the school to show off your figure or whatever it is. (unless you count teachers...) or maybe it's in preparation for jc -.-
it's darned annoying, and damn difficult to keep a proper diet (like proper meals) when almost everyone around you are eating healthy/not eating. thank goodness for my class(: always a full table with everyone eating(:
like seriously, what's the point of dieting? after all, when you die, no one's gonna care if you were skinny or fat. no one's gonna remember that. they'll remember what good deeds you did, or your character, or stuff like. right? or is today's society becoming so image-conscious that in your epitaph, people will write "she will forever be fondly remembered as someone who was exceptionally skinny"
argh, okay shall get off the annoying topic.
tomorrow's friday! celebrate(: and chinese mock exam's been postponed :D shall go kayaking on sat. even if my dad thinks i should stay at home and STUDY >:( who said i was mugger, i think it's my dad who is mugger.
but yeah, i should seriously get started on a study timetable. even if i dont follow it.
Wiang Kaen, Chiang Rai, Thailand. i have been going there every year with my family since 2003(:
2003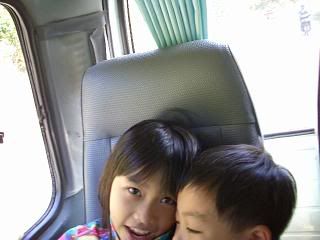 that's me with my little bro. bad shot :/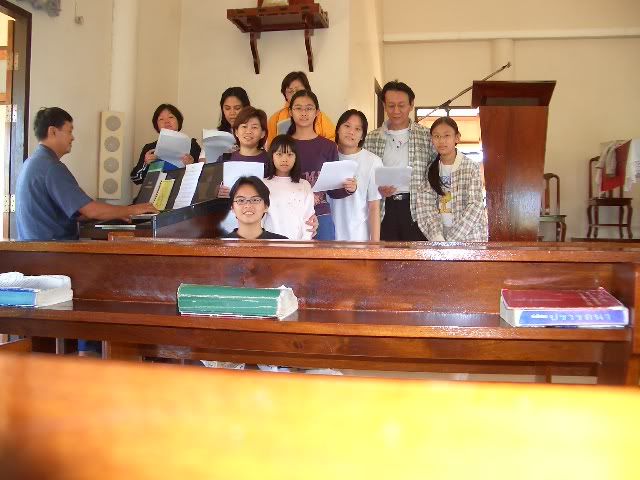 uhh group shot in the little church/chapel. it's a Catholic Mission Home, so yep. most of the kids there aren't Catholics though. and i went with my mom's friend's family and her other friends that year, so yep.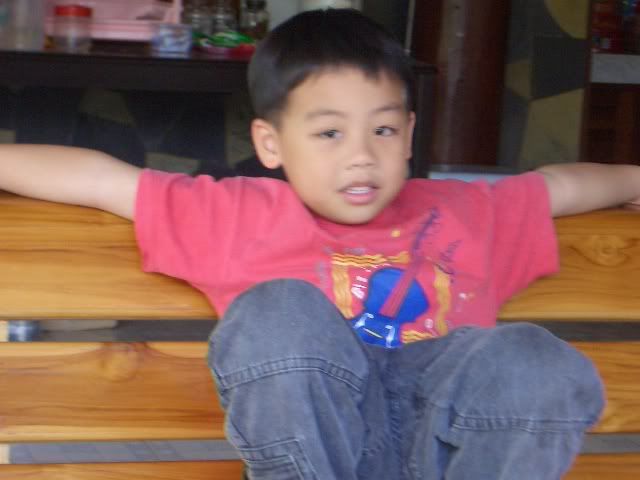 my little bro when he was still skinny.
they always do their Hmong culture dance for us every year. those are their traditional costumes, in villages, you still see some of them wearing that. mm and they're all handmade.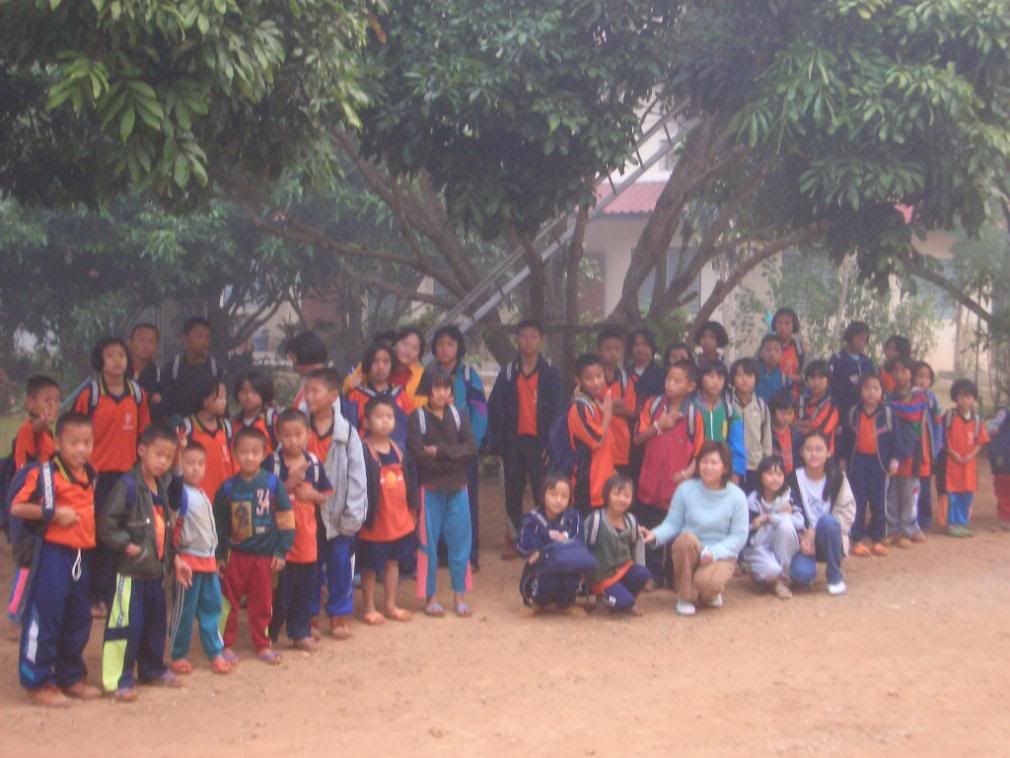 group picture(: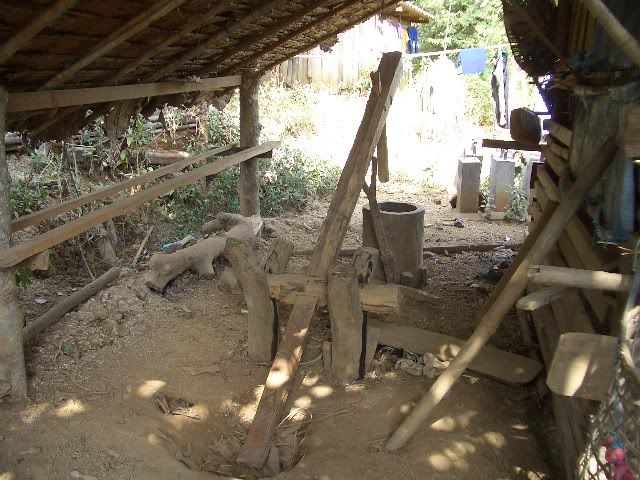 how they pumped water. mm i think they've got piped water now though...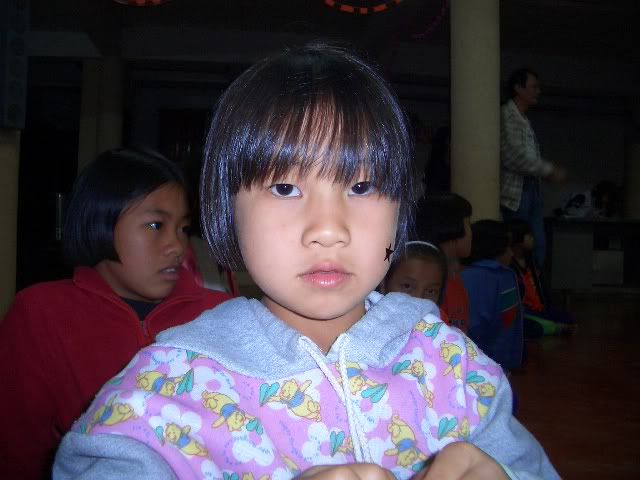 she's still in the Mission Home now, only older :P as we all grow older. Duang Chai, she's really cute.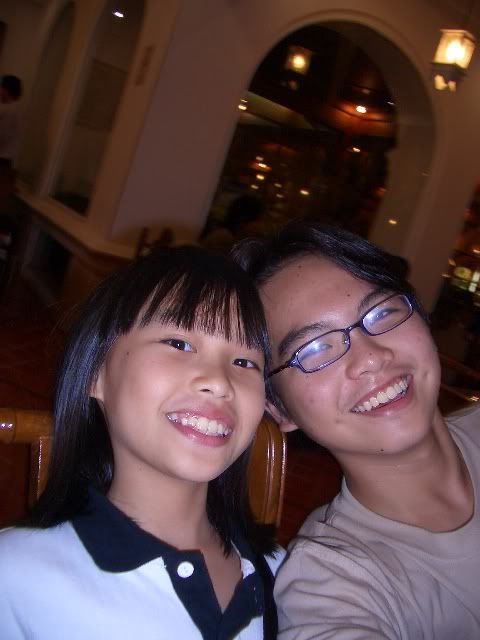 my older bro and i. heh i still had fringe then :P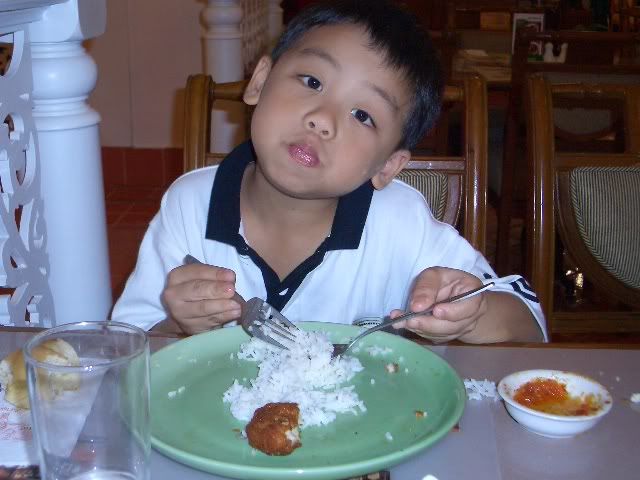 i tell you, my younger bro's damn cute. btw these pictures were taken in chiang mai, at some restaurant.
okay due to time constraints (or rather i'm too lazy) i shall just upload 2007 photos. 2004, 2006 ones another time then!
2007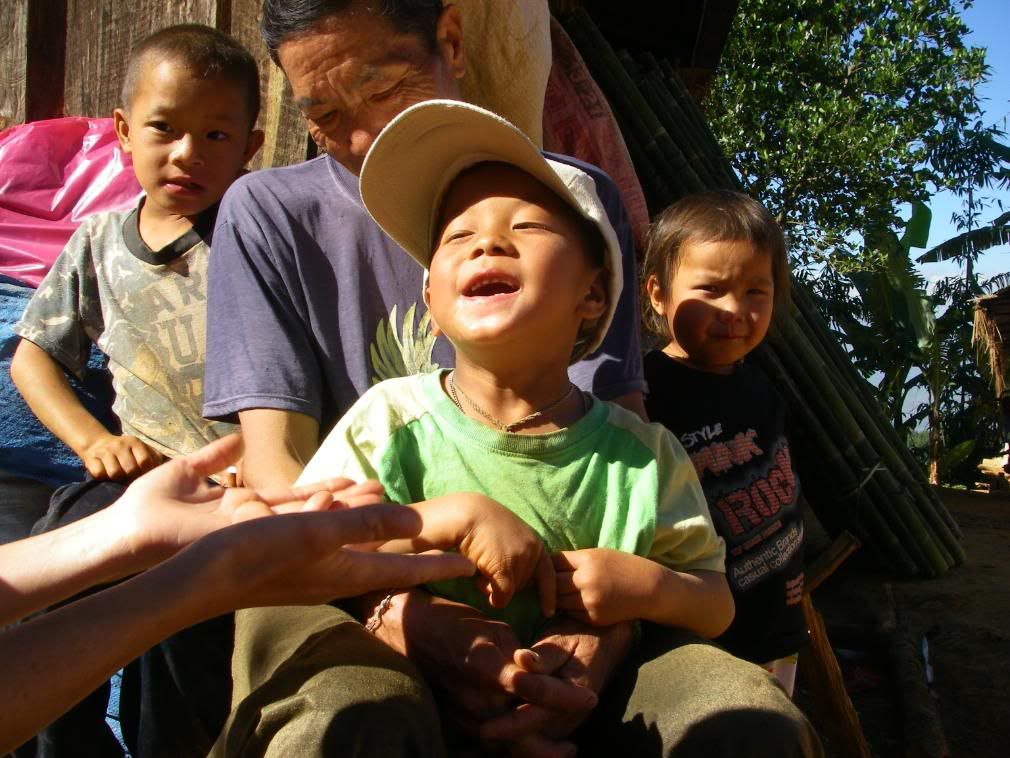 the little boy's disabled. obv he has no access to health care or anything :/ he's really cute though. my dad's friend's sister who went with us gave him the cap.
they've got clean(er) water now! different village though, my family (with the Sister and the Father from the Mission Home) goes to different villages every year.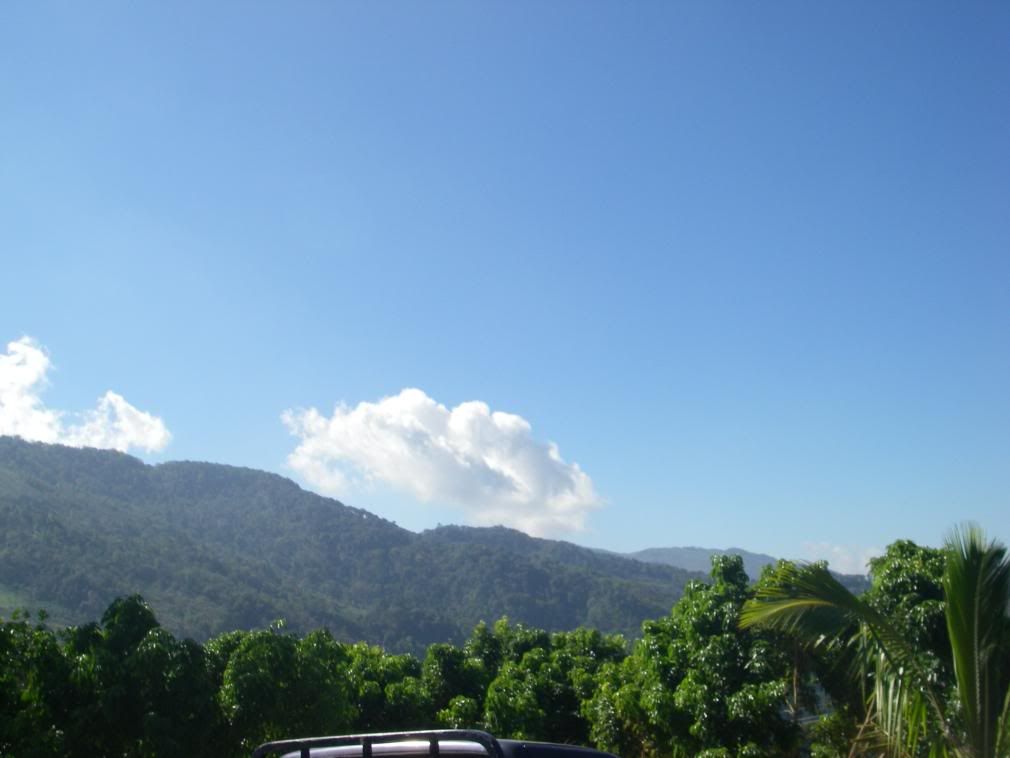 scenary's really beautiful up there(: the village's on a mountain btw.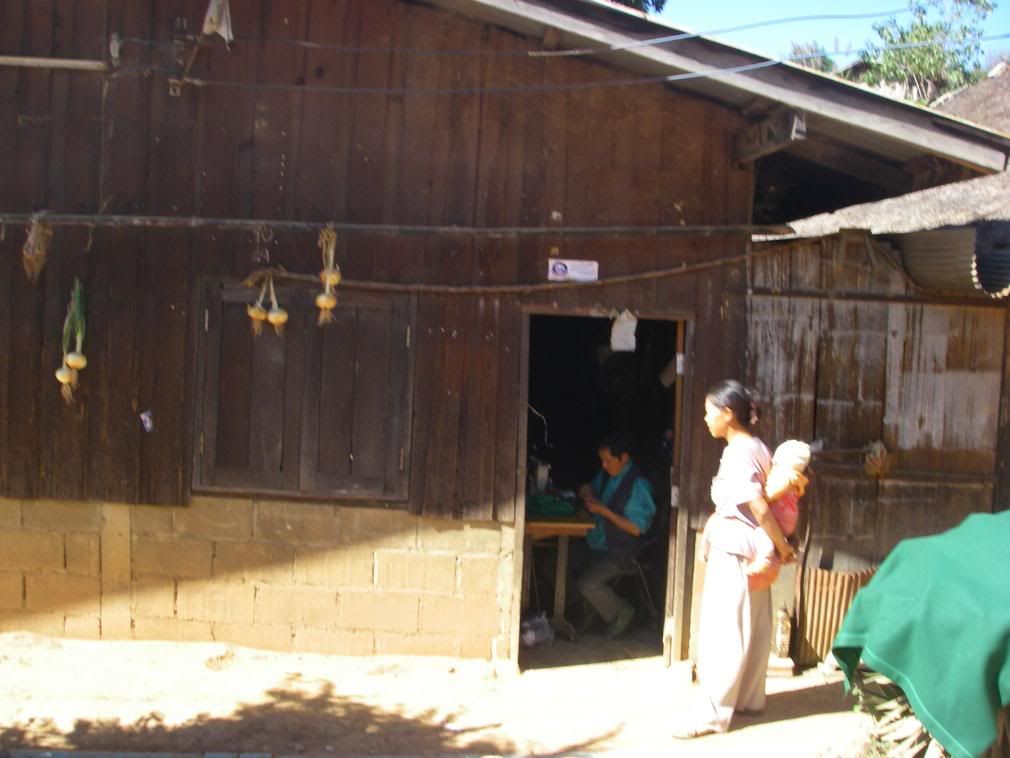 one of the better houses next to the "main road" it's made of brick and wood, and the roof's zinc (if i'm not wrong). most of the houses deeper inside the village are still thatched, and have gaps in the walls :/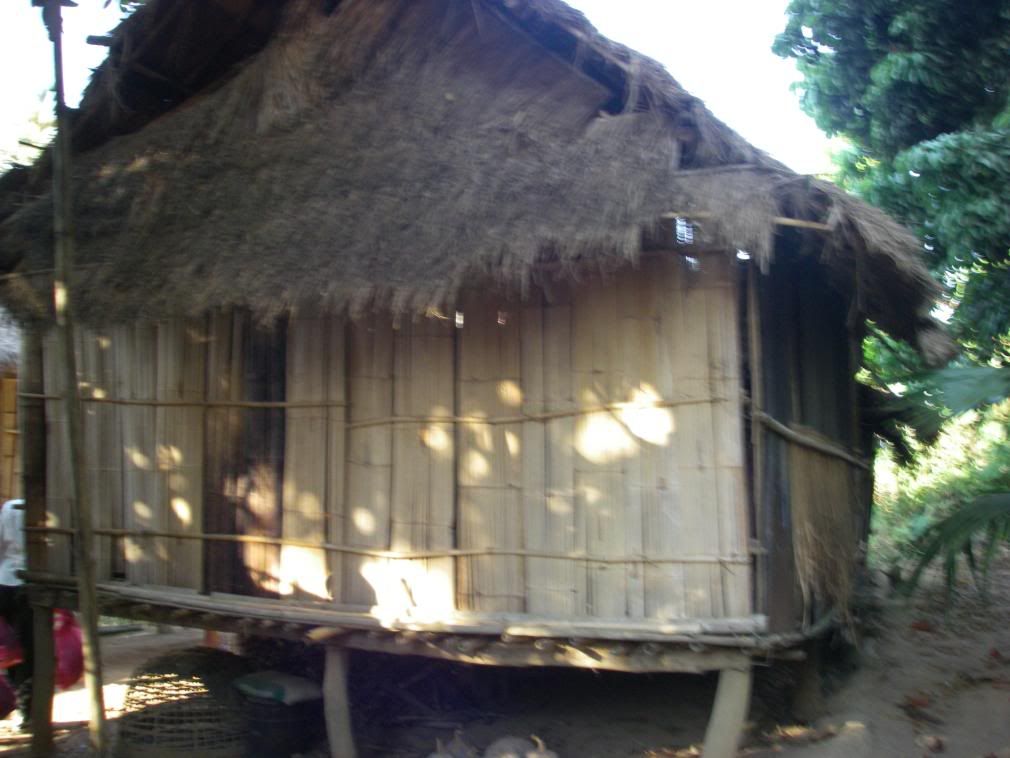 like this house. even though it's in yet another village.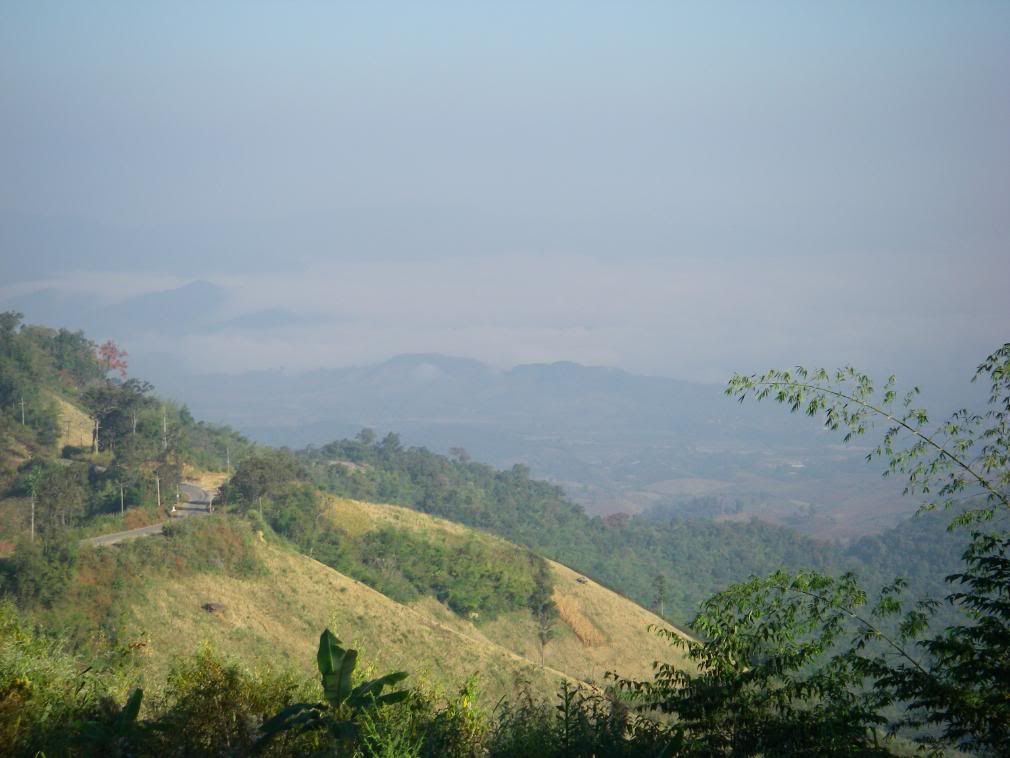 it's really high up you know. and the pics arent in any order, just random.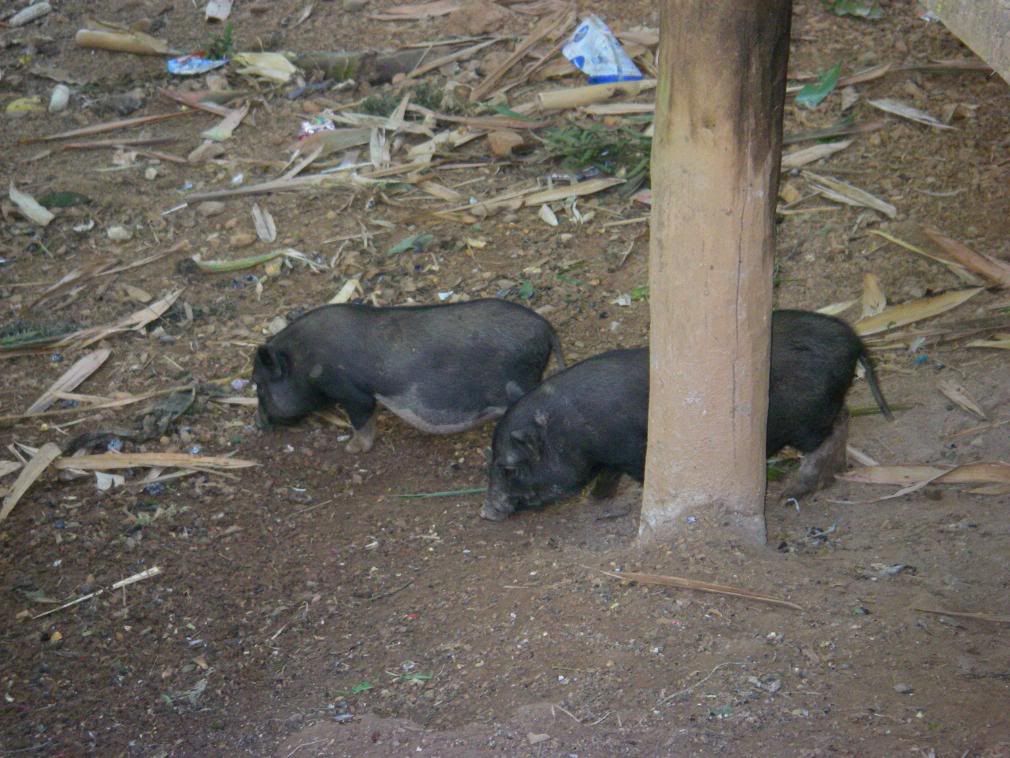 little black pigs can be found all over the village. as with chickens and dogs. and cows.
walking to school.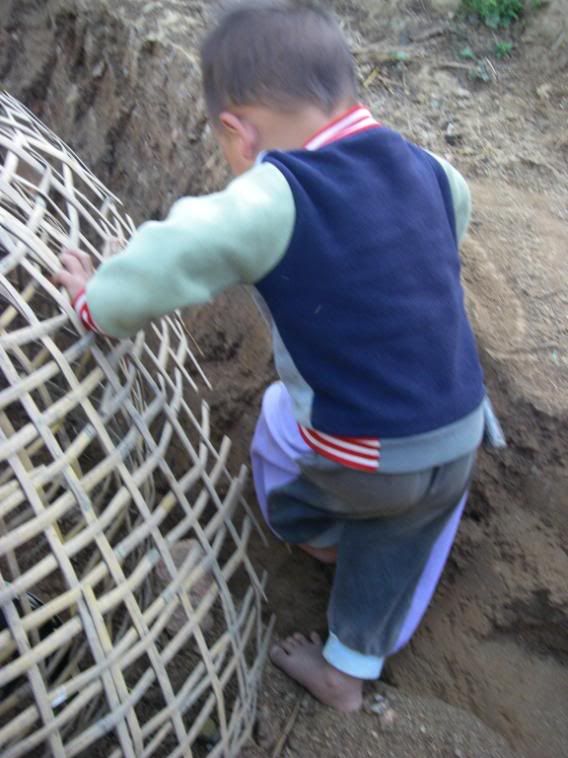 little kids there play with chicken hoops. little kids here play with hula hoops.
actually it's more like video games, but hula hoops rhyme with chicken hoops.
my younger bro and i. he's not so cute anymore, but still quite cute lah. we're sitting in a pick up. it brings us to the various villages. person in the background's my dad's friend.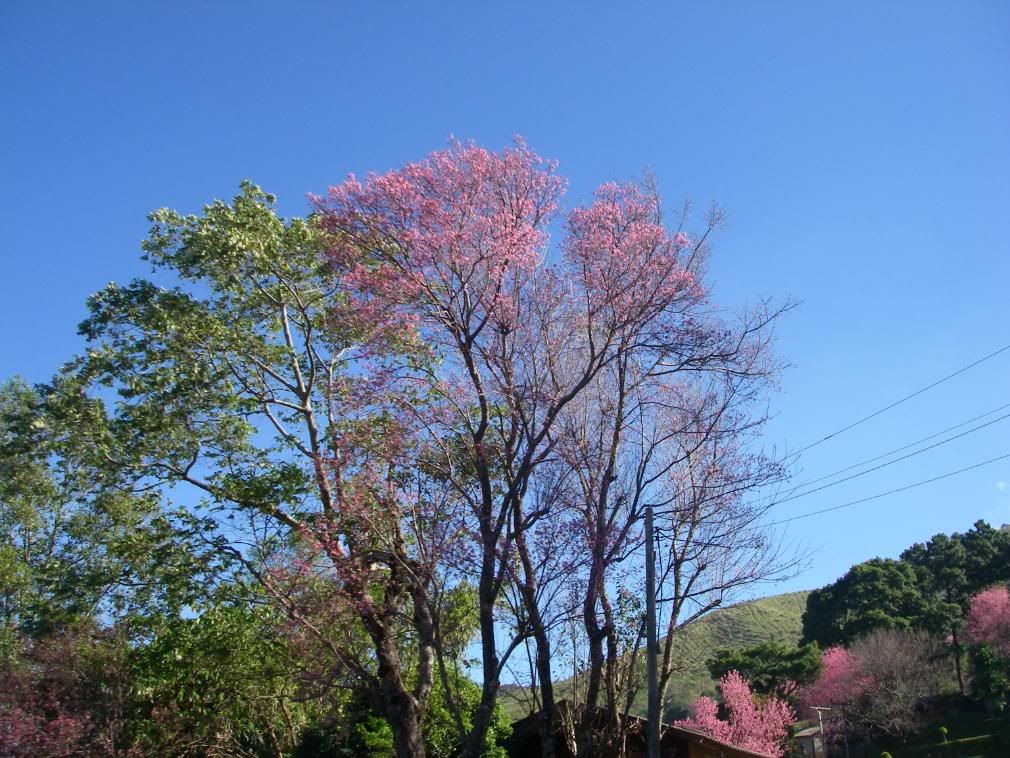 person on the left most is the Sister (nun) in charge of the Mission Home. the person carrying the baby used to stay at the Mission Home, but left to get married (after schooling). and yeah, last year my family went around giving those plastic bags that she's holding. it had a blanket, a jacket, and some foodstuff. (i dont think giving things really help long term, but well.)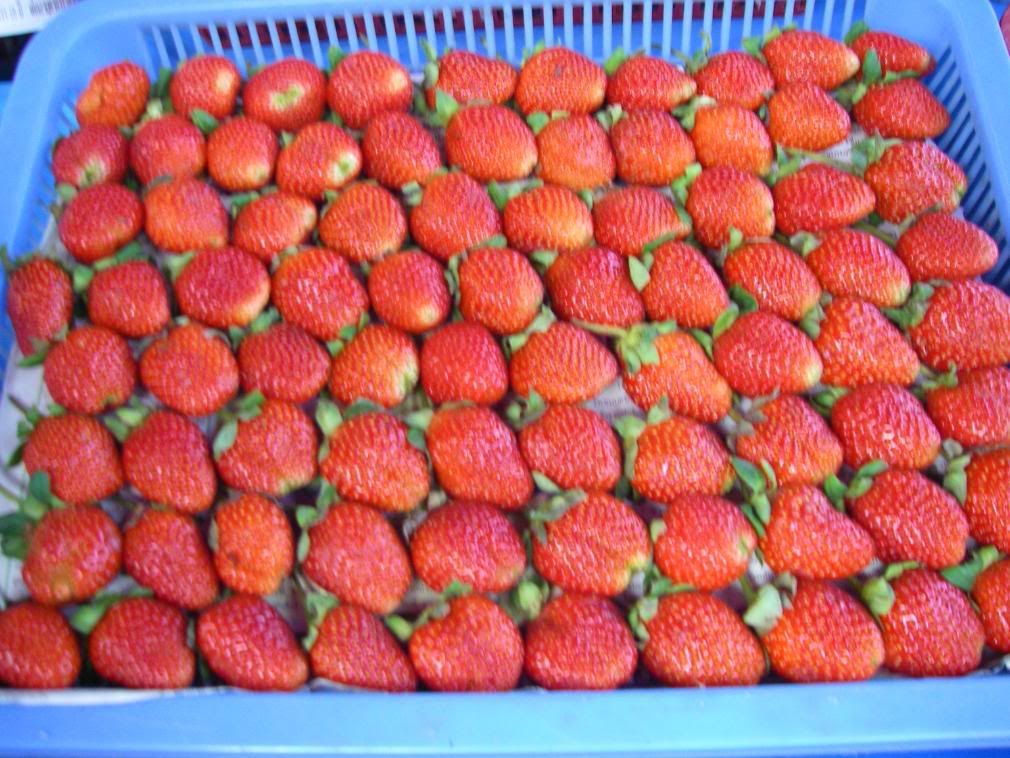 there were many stalls by the road side selling strawberries! and strawberry juice, which is really nice(: and strawberry wine...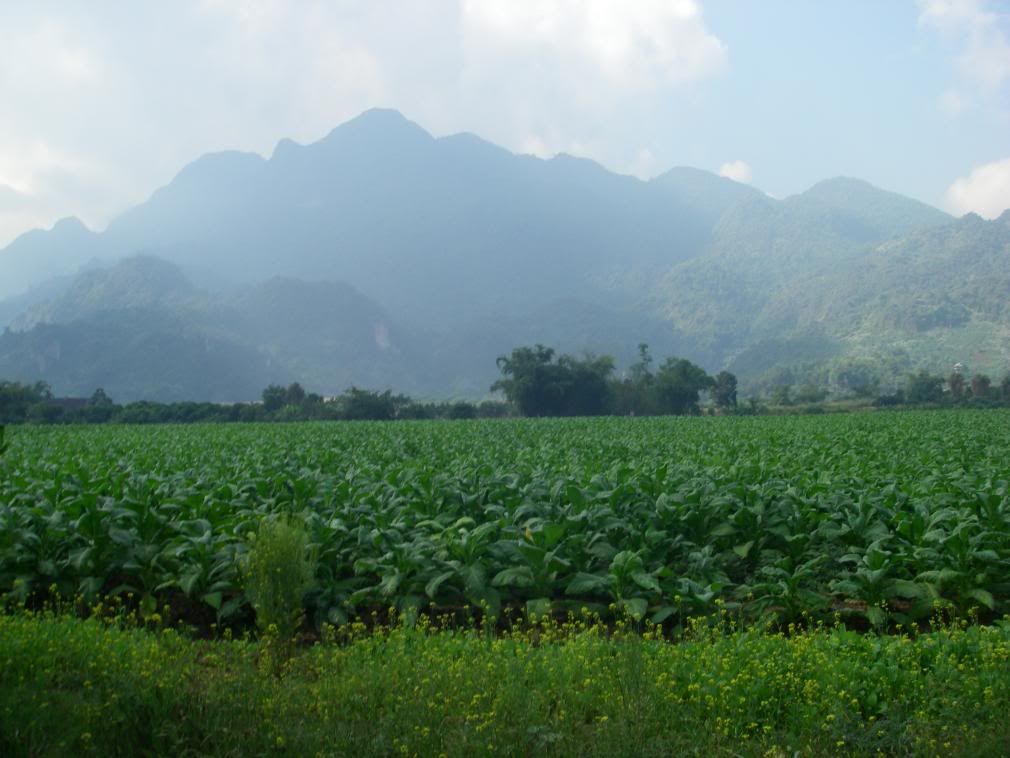 opium field.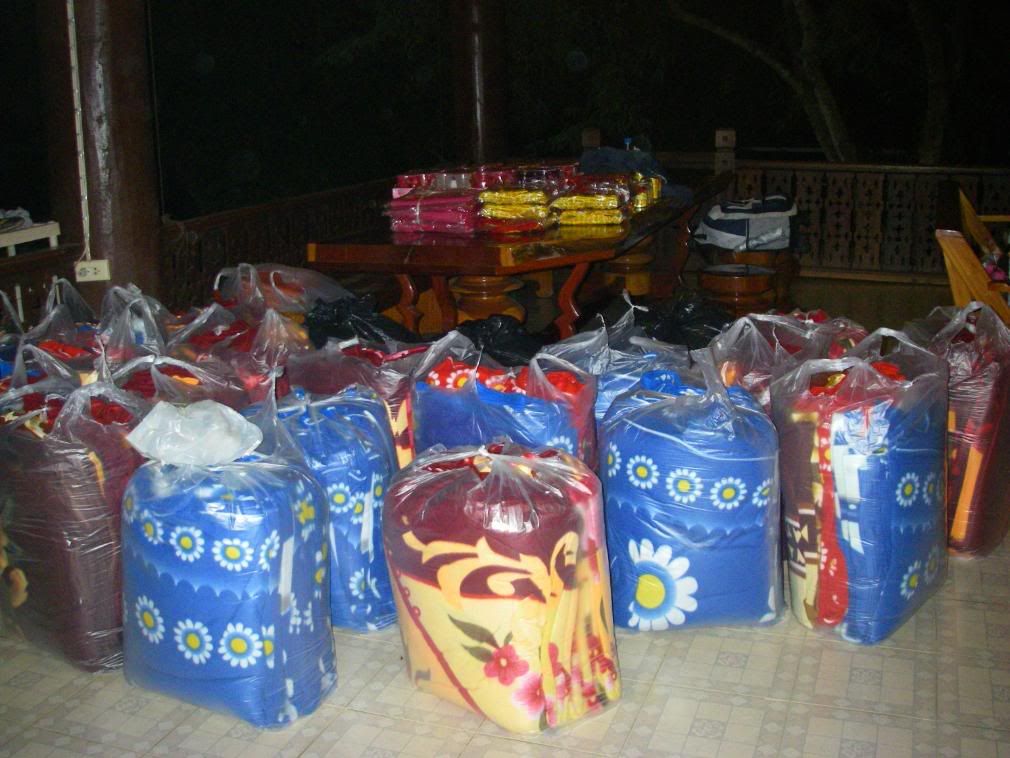 we bought a lot of blankets. and jackets. at a rather discounted price.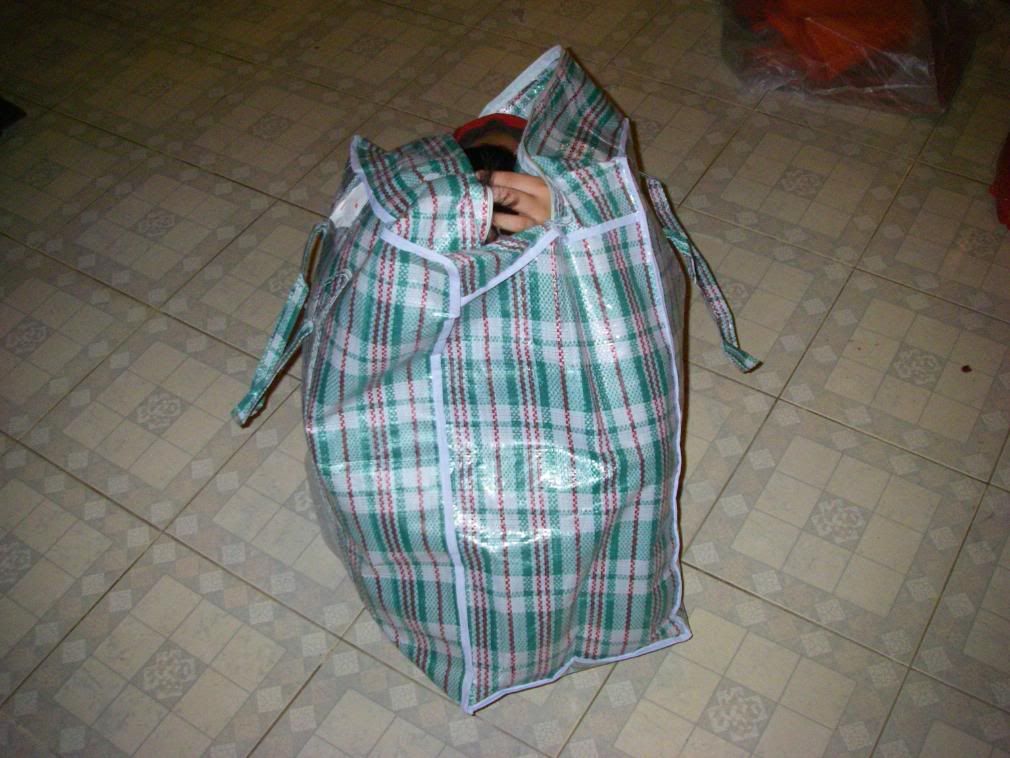 and my younger brother tries to prove that he's still quite small...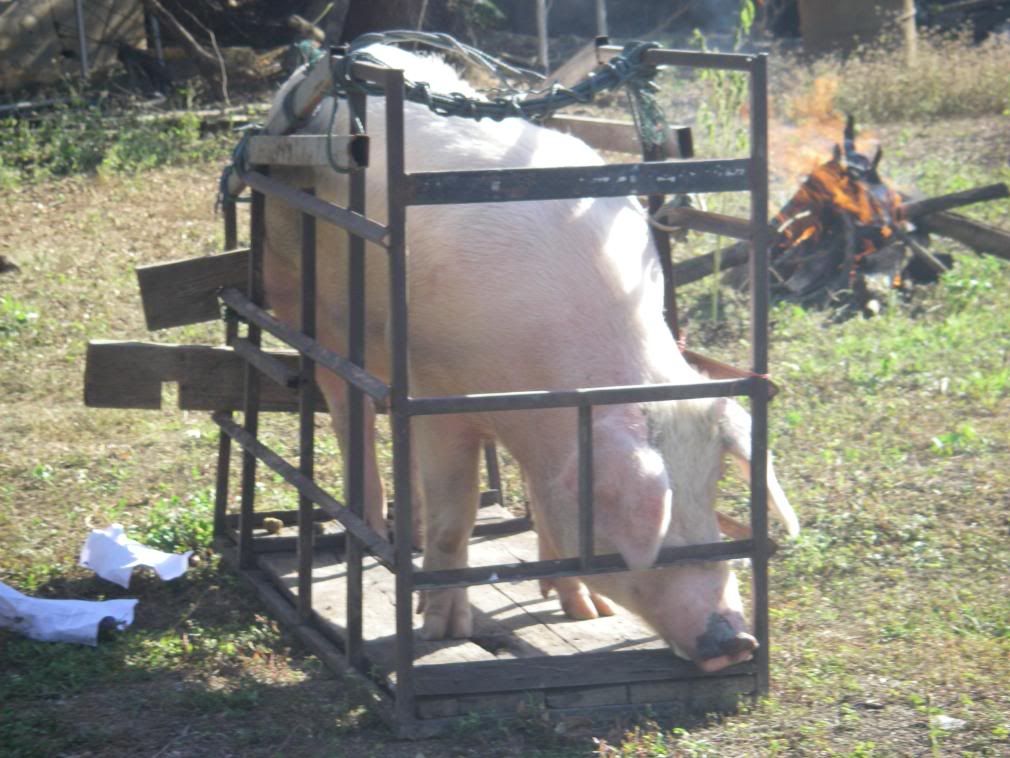 oh when we went, it was christmas time. and that's the pig they killed to cook christmas dinner (actually lunch) for the parishioners (:/ i think i spelt that wrongly. but in any case, it refersthe people who go to church) the pig died a horrible death i think. i heard it's squealing. didnt dare watch the killing.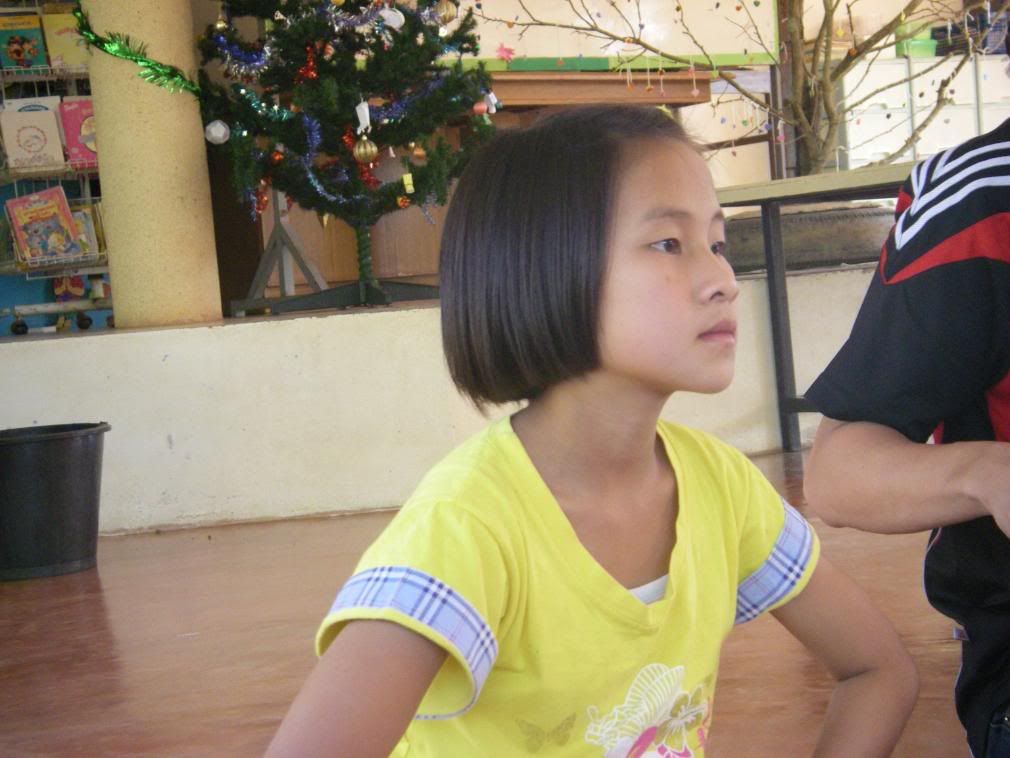 this is Duang Chai again, 4 years later.
and i have lots of other photos with (of) the kids there. and i think i'm missing more... still stuck in my mom's comp i think..
Alisha. i'm proud to say i can still remember their names(: see, their childhood involves climbing trees. ours involve climbing stairs.
okay not funny. but yeah, even though they are considered "less privileged" and everything, they still have a happy childhood.
and isnt that what matters most? happiness?